August Babies
Happy Birthday to the August Birthday Swap babies: 8/2
Kristina
(I'm not sure that link works.)
August 3rd
Rebecca
August 4th,
Jes
and
today's
August Baby (the 5th)
Martha
And I don't think that
CarrieScribe
got into the August Birthday Swap, but her birthday was August 1st.
Happy Birthday fellow August babies!
(and why yes, I've made a HUGE deal of my birthday in the past. I once put up a countdown in my office at work about 3 months before the Big Day. (Not a milestone birthday, just one of them) This was back when I worked for Faceless Corporation That Does TOO Care About Your Health! But Mostly Your Payments.)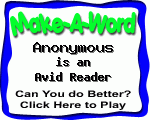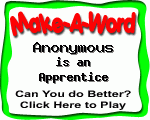 Okay, that's the best I could do. I mean, ever. Once, each. So far. I'm terrible at this game! but it's fun.
This stitch pattern didn't work out in this cotton yarn - it's another twinset shell. That yarn and that stitch pattern would be better than suited to a jacket - it was THICK - but I think it would be a PERFECT stitch for a scarf in the Touch Me yarn. With fringe.
Today my goal (and I can't believe I've said "my goal" - I hate that kind of thing! We're so structured. All this leisure time we've been given with the invention of labor saving devices and we fill up our days with appointments more than ever. )
Ahem. But today, I really, really, really REALLY want to finish the I cord edging on The Shell's armholes! It fits and the weather is perfect for it right now. I did invisibly cast on the first four stitches.........but then I came into the computer room.......and now it's an hour and a half later. Ergh.
R has decided that these are the socks she likes, from the new Vogue Knitting. Nicky Epstein is the designer. I love her stuff.
Wow, they have a LOT of socks in that issue! There are even a few sweaters I wouldn't mind making.